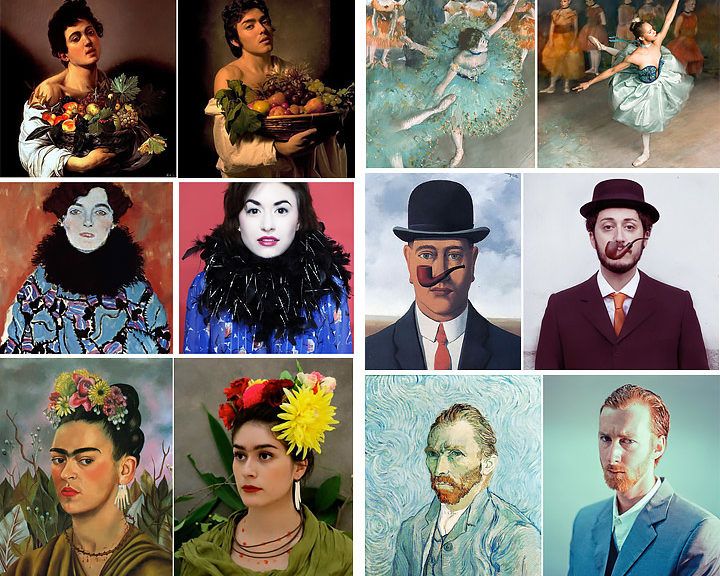 2nd contest! Classical painting!
2nd contest! Classical painting!
Friends! We're announcing the second DFW TFP photo contest!
If you're interested in the previous contest follow this link to catch up!
$1,000+ worth of prizes!!!
THIS MONTH'S THEME
For this contest we ask you to recreate a CLASSICAL PAINTING
Well, it's easy. You take ANY well known classical painting and recreate it in a photo.
Here are couple of most obvious examples you may have already seen online: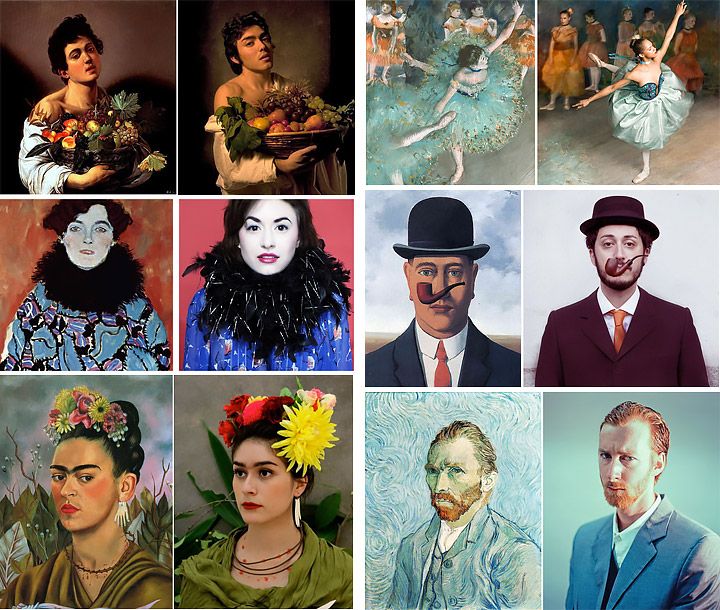 Most examples below are headshot portraits. But don't constrain yourself with headshot portraits only — everyone can do that! Here are some examples of more complex works: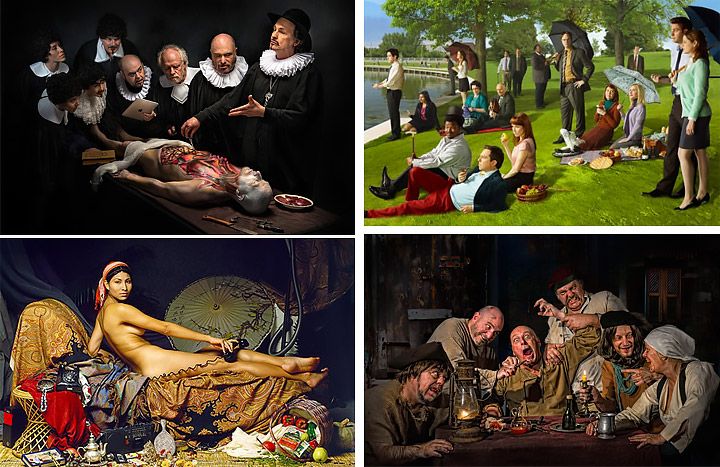 Although we would prefer your works to be as close to the original paintings as possible, you can always add something creative to it, for example making it look more modern: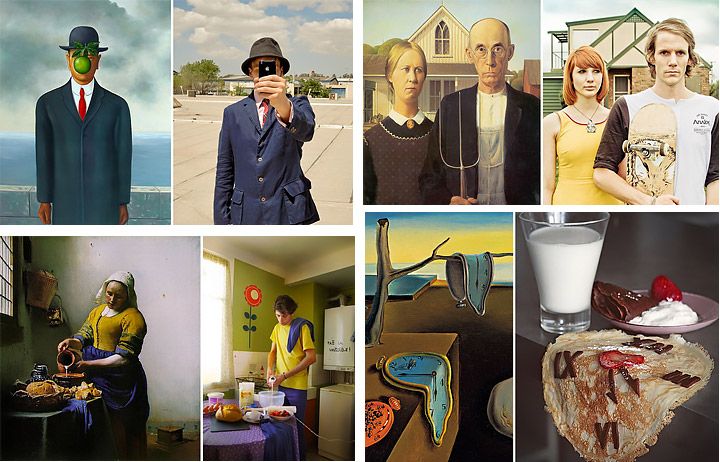 PRIZES! PRIZES!
If you think there will be one super-professional photograph that will sweep this contest and destroy any hope of winning, then don't you worry! The prizes are as follows:
1st place: $550 worth of prizes
2nd place: $313 worth of prizes
3rd place: $115 worth of prizes
Best Makeup: $100 worth of prizes
Yes, there will be a special prize for best make up work!!!
SUBMISSION RULES
Please read the rules carefully. If you are in violation of any of following guidelines, you may be disqualified.
To enter the contest, you will need to submit a photo to the DFW TFP Facebook group
Submit the photo with the following hashtag: #PAINTING, or it will not count!
Submitted image should have at least 2000px on the long side
Post original painting in a comment to the post (so we know what is it!)
The photograph has to be taken DURING the contest period, not before
Please credit everyone who contributed to the project: the model, make up artist, hair stylist, costume designer, photographer, assistants, etc.
Full names please. The credits have to go WITH the photograph, not ON it
You can submit several entries, but only one photograph from a project, shoot, or per model.
We don't want everyone submitting multiple literally identical photos.
So, if you are disqualified; it's because you did not follow one of the rules!
THE TIMELINE
You have three weeks to submit your entry. After the deadline, all the works will be gathered into a gallery where the judges will be able to vote on them.
Submission deadline: Wednesday, November 30
Evaluation starts on Thursday, December 1st
Judges ballots submission deadline: Sunday, December 4th
JUDGING CRITERIA
Ok, guys, this is important. Here is how you win this.
There will be several categories in which the judges will do their judging in:
Concept – idea, emotion, feeling, impact, creativity, originality, style
Technical aspect – exposure, focal distance, focus, sharpness, depth of field, lighting, noise, etc
Modeling – model choice, posing, commitment, expression
Makeup, design and effort – make up, hair, dress, design elements, general effort level, etc
So, if you have a good idea, choose a right model, have a right make up, put in enough efforts – you're on the way to win!
MEET THE JUDGES
This contest is judged entirely by our fellow working professionals in the photography industry, all of whom have years of experience.
This time we also introduce a couple of make up artists to the judge panel. This means: make up will count. Please see the next "Judging Criteria" section for details.

Steve Ellinger
Fashion photographer, architect, and photography lecturer from Abilene, Texas. Steve's work has been published countless times and is primarily doing work with agencies and agency models, but still does TF work on occasion.

Mary Erickson
Mary has been doing make-up and hair for brides, in addition to her commercial make-up work, for about 20 years. She has worked with many celebrities, and her work has appeared in Rolling Stone, Self Magazine, and many other publications. In addition, Mary is running a successful professional cosmetics store (Camera Ready Cosmetics)

Oleg Dubas
For more than a decade now, Oleg has been experienced in almost every type and kind of photography: stock photography, still, street, travel, beauty, fashion, portrait, wedding, etc. He has been published in Europe and has also led several photography workshops.
Jamie Fawn
Jamie's love for the beauty industry and 11 years working in a salon inspired her to break out on her own creative adventure as a freelance makeup artist and hair designer. She specializes in makeup for fashion, media, TV, and avant garde looks. Jamie's experience and creative work with multiple photographers shows her creative skills and talent.

Jeff Dietz
Being a full time photographer for 12 years now, Jeff has recently moved to Frisco, TX from Pennsylvania. His specialities area dating, engagement, boudoir, bridal portraits, weddings, and anniversaries. Jeff led workshops, won multiple international awards and this isn't his first time being a photo contest judge, too!
OUR PARTNERS
And finally, meet our partners who helped make all this to happen: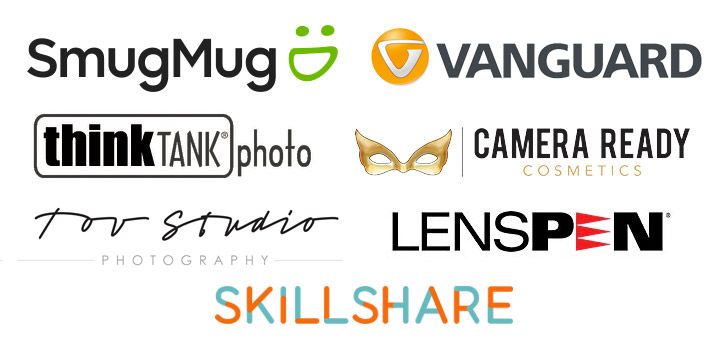 This promotion is in no way sponsored, endorsed or administered by, or associated with, Facebook. Any questions, comments or complaints regarding the promotion will be directed to the contest Organizer, not Facebook. This contest is governed by these official rules. Entering the contest you automatically agree entrants agree to abide by all of your contest rules and regulations. By participating, each entrant grants the Organizer permission to use his/her name, likeness or comments for publicity purposes without payment of additional consideration, except where prohibited by law. Prize is non-transferable. No substitution or cash equivalent of prizes is permitted. Sponsor and its respective parent, affiliate and subsidiary companies, agents, and representatives are not responsible for any typographical or other errors in the offer or administration of the contest, including, but not limited to, errors in any printing or posting or these Official Rules, the selection and announcement of any winner, or the distribution of any prize. Any attempt to damage the content or operation of this contest is unlawful and subject to possible legal action. The Organizer reserves the right to terminate, suspend or amend this contest, without notice, and for any reason, including, without limitation, if Organizer determines that the contest cannot be conducted as planned or should a virus, bug, tampering or unauthorized intervention, technical failure or other cause beyond Organizer's control corrupt the administration, security, fairness, integrity or proper play of the contest. In the event any tampering or unauthorized intervention may have occurred, Organizer reserves the right to void suspect entries at issue. Organizer, affiliate and subsidiary companies, agents, and representatives, and any telephone network or service providers, are not responsible for incorrect or inaccurate transcription of entry information, or for any human error, technical malfunction, lost or delayed data transmission, omission, interruption, deletion, line failure or malfunction of any telephone network, computer equipment or software, the inability to access any website or online service or any other error, human or otherwise.
Comments
comments